Be apart of the community
Millbrook Station is located in historic Duxbury, MA.   This newly developed 2+ acre campus is a combination of new and old buildings that now make up a cohesive collection of architecturally pleasing spaces to live, work, shop and dine,  Everything you need is on the campus from restaurants, a juice bar, a cafe, a general store and more.
Our History
Millbrook Station has a rich history and a great future. It was once the train station for Duxbury and dates back to 1871.  The property had many uses over the past but mainly functioned as a depot of lumber, gas & oil.  All of the uses slowly evolved and ended by the late 1980's.  For the last 30 years the property was as a rundown and dilapidated.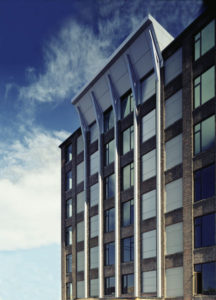 In 2016 JEI Ventures re-developed the property into a mixed use destination with eateries, retail, office and apartments.  There were two phases.  Phase I consisted of the restoration of three turn of the century buildings and Phase II consisted of three brand new buildings.   The new buildings were designed to architecturally blend with the restored buildings while adding a modern twist.   The project was completed in June of 2018.